Mike Marshall

(Oakland, CA)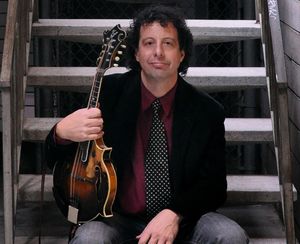 Musical Director Mike Marshall is one of the world's most accomplished and versatile string instrumentalists. A master on mandolin, guitar, mandocello and violin, he has created some of the most adventurous instrumental music for over 35 years, with concert tours that have taken him around the globe. Able to swing gracefully from jazz to classical to bluegrass to Latin styles, he puts his stamp on everything he plays with an unusually potent blend of intellect, skill and emotion. His versatility and statureis perhaps illustrated best by the list of collaborators he has worked with, including David Grisman, Bela Fleck, Edgar Meyer, Chris Thile, Joshua Bell, Darol Anger, Hamilton de Holanda, Hermeto Pascoal, Mark O'Connor, Stephane Grappelli, Caterina Lichtenberg, and many more. His own groups have included the Montreaux Band, the Modern Mandolin Quartet, Turtle Island String Quartet, Psychograss, Choro Famoso, and more. Mike can be heard on hundreds of recordings as a composer, featured artist, sideman and producer, and he has received a number of Grammy nominations and awards throughout his career.
www.mikemarshall.net
Avi Avital

(Israel)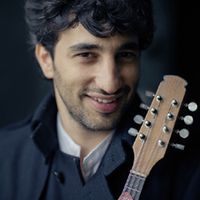 Avi Avital is the first mandolin player to receive a GRAMMY nomination in the category "Best Instrumental Soloist" (2010) for his recording of Avner Dorman's
Mandolin Concerto
. He has won numerous competitions and awards and collaborated extensively with artists such as clarinettist Giora Feidman, soprano Dawn Upshaw, and trumpeter and composer Frank London. He is deeply committed to building a fresh legacy for the mandolin through virtuosic performance and commissioning new works in a range of genres.
www.aviavital.com
Dana Rath

(San Francisco)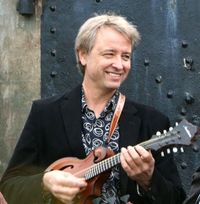 Dana Rath performs classical,bluegrass, folk and new acoustic music on guitar, mandolin, and octave mandolin. He is a co-founder of the Grammy-nominated Modern Mandolin Quartet, and has studied with mandolin luminaries including Keith Harris, Gertrud Troester, Emmanuel Sheynkmann, Andy Statman, and Caterina Lichtenberg. He has performed internationally at a number of prestigious venues, as well as with many symphonies, orchestras and small groups.
www.modernmandolinquartet.com
Don Stiernberg

(Chicago)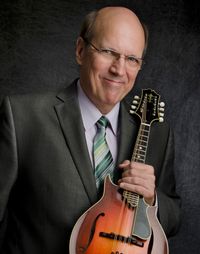 Don Stiernberg is a leading exponent of jazz mandolin. He learned to play from the influential virtuoso Jethro Burns, who referred to Don as his "graduate student" and guided him into a career in music which has already lasted forty years. His latest recording, "Mandoboppin!'" is his eighth and features his own compositions. Don tours nationally and abroad with his trio, in addition to appearances and recording sessions in and around his native Chicago. He also enjoys teaching (Mandolin Symposium,European Mandoline Akademy) and writing about jazz mandolin (Mandolin Magazine, Mel Bay).
www.donstiernberg.com
Tim Connell
(Portland, Oregon)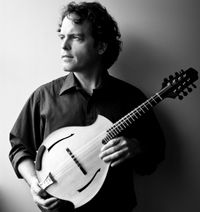 Tim Connell is graduate of the New England Conservatory of Music and a virtuoso multi-instrumentalist. Based in Portland, Oregon, Connell is forging a unique and sophisticated new voice for the mandolin in his recordings and tours with Mando Planet, jazz guitarist Eric Skye and the Brazilian choro group Rio Con Brio. His in-depth study of both Brazilian and Irish music, have led Tim to synthesize a personal style on the mandolin which is harmonically advanced, rhythmically diverse and brimming over with sparkling ornamentation.
www.timconnellmusic.com